Every business is legally required to acquire a valid EICR or what is otherwise known as Electrical Installation Condition Report. This report is acquired through Fixed Wire Testing where qualified and competent personnel inspect and test all electrical installations on the business' property. This report assesses if the main wiring system of a building is safe for use and complies with the UK standard for electrical installations.
Other than legal obligations and being vital with insurance claims, there are other key reasons why a business needs to have an EICR.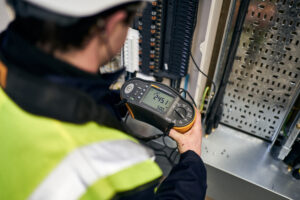 Prevention is Better than Resolution
An EICR seeks to provide early detection of problems that may arise in the future. Detecting these issues early on helps prevent possible downtime and loss of earnings for the business as it protects you from any untoward incidents.
Commitment to Safety
While acquiring an EICR is a requirement by law, this is first and foremost a company's commitment to its people's safety. One of the best ways of protecting your organisation is by making sure all systems are in place and people are safe.
To be legally compliant, businesses should conduct Fixed Wire Testing every five years depending on the type of installation, how often it is used, and the risk factors surrounding it. While places like schools or offices may require this test once every five years, properties like swimming pools or industrial plants may require more frequent preventive inspections – once every three years.
If you are unsure how often your business should undergo Fixed Wire Testing or in need of one, you can book a free consultation by calling us at 01283 819379 or emailing [email protected].