Woodward Group is thrilled to announce that we are now fully F-gas accredited, allowing us to expand our service offering to customers, including installing, maintaining and servicing refrigeration and air conditioning units.
What are F-gases?
F-gases, or fluorinated gases, are man-made gases used in a number of applications, including commercial and industrial refrigeration, air-conditioning systems, heat pump equipment, and as blowing agents for foams, fire extinguishants, aerosol propellants, and solvents.
What is F-gas accreditation?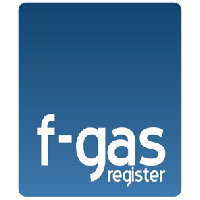 All businesses that install, maintain or service stationary refrigeration, air-conditioning and/or heat pump equipment that contains F-gas refrigerants are legally required to be F-gas accredited.
To be certified, you must be able to demonstrate that you:
employ enough trained staff to do the work
have a written procedure for how you handle F gases safely and minimise emissions.
It's important that businesses holding the accreditation undergo regular auditing to ensure that the correct procedures continue to be followed.
Expanding our services
Securing F-gas accreditation has allowed Woodward Group to expand our services to new and existing customers by offering air-conditioning and refrigeration works. Working closely with the manufactures, we can now design, install, commission and service systems, with our accreditation providing our clients with the peace of mind that work is being conducted in a safe and regulated manner.
With special thanks to James Gallimore!
We would like to congratulate our engineer James Gallimore, who has been with the company for over 10 years, for securing our F-Gas accreditation. It's fantastic to see a time-served apprentice fully engaged in helping Woodward Group to expand our service offering.
Get in touch
If you'd like to hear more about the air conditioning and refrigeration services we have to offer, please get in touch. The friendly Woodward Group team takes pride in the professional quality of our work and high level of service we provide. 
Call us on 01283 819379, or send an enquiry here.