During your partnership with us, you'll meet many of the friendly faces from the Woodward Group family. The "Get to know" series aims to introduce hard working members of our team who deliver top-notch service. Next up, is Aden Woodward, our Managing Director.
Name: Aden Woodward

Job Title: Managing Director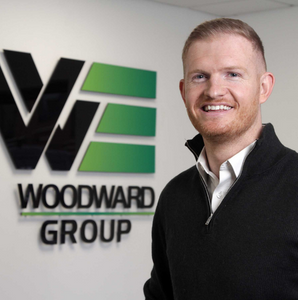 Get to know Aden, our Managing Director at Woodward Group. He helped his Dad build the company from the ground up and is now a Dad himself.
Outside of running Woodward Group, Aden loves to travel and has explored regions of France, Spain, Croatia, Italy, and Denmark. He's also managed to travel across Asia in countries such as The Philippines and Thailand. Our Managing Director prefers summer days when he can stay social and spend time with his family outdoors.
Giving back is a value instilled in Aden, which is why he is passing it on to his family. Aden supports Wildlife Trust as his older daughter loves animals and has an interest in wild animals. Through this, he is able to give back whilst involving his daughter in the process.
Want to join our team?
You can discover more about career opportunities at Woodward Group here.