During your partnership with us, you'll meet many of the friendly faces from the Woodward Group family. The "Get to know" series aims to introduce hard working members of our team who deliver top-notch service. Next up, is James Yunus, our Installations Manager.
Name: James Yunus

Job Title: Installations Manager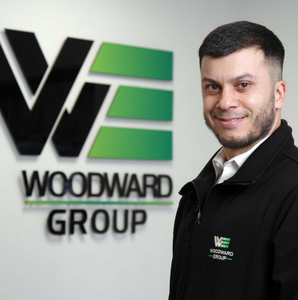 Meet our Installations Manager, James. He is one of the longest-served employees at Woodward Group and is also known amongst the lads in our team, as the go-to confidant.
A proud Dad, and a big family man, James is also a seasoned traveller having explored many parts of the globe, including Turkey, Spain, Greece, Mexico, Dominican Republic, and Bulgaria. He keeps himself fit by working out regularly at his local gym and enjoys long, warm days which makes it no wonder that his favourite season is summer.
Want to join our team?
You can discover more about career opportunities at Woodward Group here.