In this article, we honour one of our longest-served employees who has dedicated the past twenty over years of his life to the growth and progress of Woodward Group.
The Heart Behind the Hard Work
James Yunus, our Installations Manager, oversees the installation of the mechanical and electrical solutions we offer. He ensures adherence to policies and other specification requirements from our clients with utmost dedication and precision.
Behind the hard work is James's big heart. He is known in our team as the go-to confidant. It's no wonder that he attributes friendship, togetherness, and teamwork to what has sustained him at Woodward Group for the past 20 years.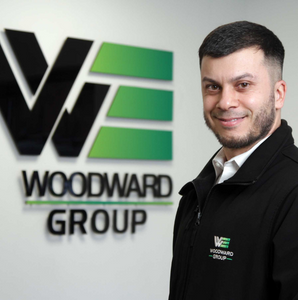 Looking Back to What Has Been
James shares how he has grown personally in the process of witnessing the different progression of rebranding, structure, and development and finds it an honour to have helped the company grow through its four different premises. He holds in high esteem his longevity within the business and values the things he has learnt.
Looking Ahead at What's to Come
Even after twenty years of growth, James shares how he wants to keep progressing and maximising growth. He takes pride in keeping our clientele happy and intends, not just to enlarge Woodward Group's client base, but to also expand the scope of work we offer and accomplish for each client.
The Man Beyond the Tools
Besides being a dedicated employee at Woodward Group, James is a committed Dad to his family. He is also a seasoned traveller having explored many parts of the globe, including Turkey, Spain, Greece, Mexico, the Dominican Republic, and Bulgaria to name a few.
As if work, family, and travel are not yet a handful, he keeps himself fit by working out regularly at a local gym.
James's testimony is one of the several stories of how we do our best to cater to the career and personal growth of our employees. If you'd like to be part of our dynamic family at Woodward Group, you can learn more about our career opportunities here.