The aim of our "Get to know" series is to introduce our growing network of clients to the different members of the Woodward Group family, so that you can learn more about the friendly faces from across the divisions who you may come across during your partnership with us. This week, we'd like to introduce Daryl Werwath.
Name: Daryl Werwath
Job Title: Supervisor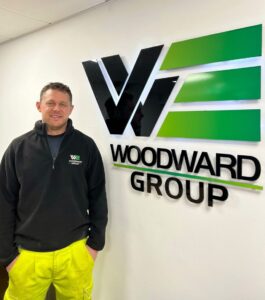 Daryl Werwath is a supervisor here at Woodward Group. Outside of work, he is passionate about fitness and wellbeing, and enjoys spending quality time with family and friends. That probably explains why his favourite season is the Summer – the longer days mean there's more time to spend socialising and relaxing.
Daryl has visited a number of interesting countries, including the Netherlands, Hungary, Spain, Turkey, Mexico, France and Greece. His proudest achievement is becoming a dad and raising his beautiful family.
He is also a big advocate for animal welfare charities, specifically the World Wildlife Foundation, and supports their work in protecting species at risk of becoming extinct in our lifetime.
Want to join our team?
You can discover more about career opportunities at Woodward Group here.